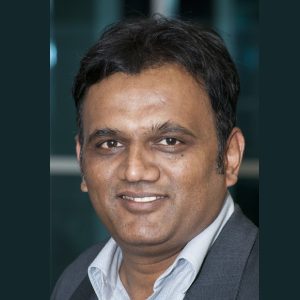 Albums:
To list a few, "Garwa" (Marathi), "Vishwavinayak", "Ganesha", "Hanuman", Sonu Nigam's "Classically Mild", "Rafi Resurrected", "Saadgi", "Sarva Mangal Ganesh", "Maitra Jivache" by Lata Mangeshkar. "The Music Room" by Bikram Ghosh and Sonu Nigam.
Working on an album With Jimmy Jam & Terry Lewis (USA), worked for Brian Allan (UK), Jim Beans (USA), Chaka Khan (USA), Jermaine Jackson (USA), "Tribute to Michael Jackson" by Sonu Nigam
Worked on the famous song "Jingaat" and many other popular hits with the musical duo Ajay – Atul.
Music Mixing of Popular Bollywood films like Tanhaji and Sanju.
Did Music Recording of films like "Veer Zaara" and "Hum Tum".
First to be bitten by the bug and is now a successful Sound Engineer in his own right. His motto for teaching, "Unless I give it away, new knowledge would not come my way".
A proficient percussionist, gave it all up to be the one who has all the controls for the musicians in his hands. He tried hard to find out a way to learn Sound Engineering. A long search brought him to his mentor Mr.Suren Akolkar, who taught him in his home studio in Pune. Amazed by his style of teaching, Pramod promised to carry on the legacy of teaching and has kept his word since then!
Pramod has been working as a Sound Engineer since 1995. He has worked on numerous mega-hit albums and films as Chief Sound Engineer. He is (one of the very few) Sound Engineers who have explored and excelled in all the three major branches i.e. Music Recording, Sound Designing, and Live Sound of Sound Engineering.
Achievements :
Music Recording & Mixing: Best Mix & Recording Engineer Zee Cine Award 2005 for the Film Hum Tum.
Live Sound: Best FOH Mixing For The "Sonu Nigam Live In Concert "2012. (Palm Sound & Light Awards)
Sound Design For Film: Two Nominations for The Zee Chitra Gaurav 2015, for the films Lokamanya & Classmates.
He is also the Sound Designer for the internationally acclaimed film "Jal". This film was listed in the Oscar first list for Best Background Score in 2015.
He has also completed his Doctorate in Sound Recording specialization in Studio Technology from Robert De Soborn, French University.
Honorary Chairman of the IRAA Awards since 2016, the only technical awards recognized by the Audio industry.
Feature Films: 
Worked as a Sound Designer for Punjabi films like "Honsla Rakh", "Munda Hi Chaida", "Shaada" etc…
Contributed to Marathi films like "Classmates", "Partu", "Faster Fene", "Lokmanya", " Ye re Ye re Paisa", as a Sound Designer and Mixing Engineer.
Web Series:
Pramod has worked on Amazon Prime's well-known series, "Breathe Season 1", and "Glitch" as a Sound Designer and Mixing Engineer.
Zee 5's new web series like "The Black Widows", "Posham Pa" and "Karanjeet Kaur season 2&3's Post Production work was done by Pramod himself.
Recent Digital film – "Nail Polish" by Zee 5, Pramod contributed as a Sound Designer and Mixing Engineer.