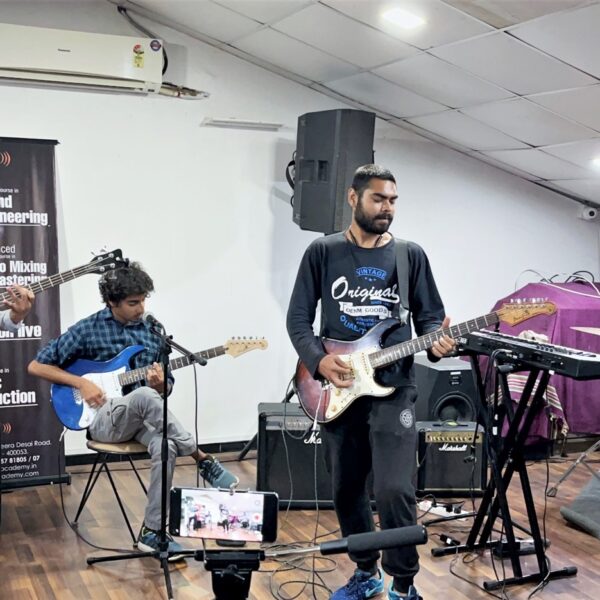 Jamming Ideaz by SIA Students

An eventful session by our extraordinary students!
An evening which was a treat to our ears! Students from all the current batches actively participated and jammed their way. SIA Students collaborated and jammed their way at this interacting Jamming Ideaz session which was held in May 2022. Some of the students showcased their original composed songs, while others presented cover songs with their creative twists.
The performances covered all genres of music and created a great atmosphere in the academy.