welcome to
SoundIdeaz
Academy
Being awarded the "Best Audio Education Program", in the IRAA Awards in 2018 and 2019, SoundideaZ Academy has become a leader in training & grooming aspiring Sound Engineers. Our aim is to create competent Sound Technicians through our innovative Sound Engineering courses in India that address to new-age industry requirements and challenges.
Largest infrastructure in any Indian Audio school
Best Audio Engineers in the country are here to teach you
The best possible environment to nurture your creativity
Personality Development with skill development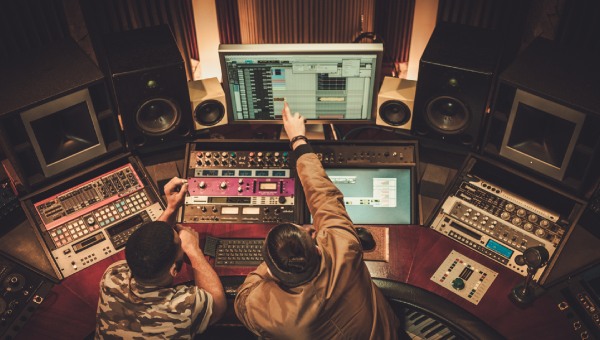 In recent years the change in Audio Post-Production has been at a rapid pace. Audio Post-Production Studios have upgraded their inventory to latest technological systems
In recent years the change in Live Sound technology has been at a rapid pace. Sound rental companies have upgraded their inventory to latest technological systems including Line arrays & Digital consoles.
SIA always strives to bring national and international stalwarts to its premises to give better exposure to students learning Sound Engineering Courses.
Ashwin Pinto
An ingenious exquisite course that along with the subject matter incorporates a module in psychology. Institute is furnished with great facilities and the feather in the cap is the astounding faculty who provides valuable learning experiences.
Suvankar Chatterjee
Such a good atmosphere to learn sound engineering and music theory under the guidance of industry experts, an extremely positive environment, and Pramod sir is so inspiring, happy to be SIA'an, and thank you SIA!
Anushri Saxena
I am at Purple Grapes Studio because of Pramod ji. The Academy has enriched me to become a confident Sound Engineer.
Chinmay Harshe
One of the lucky ones to have learnt directly from Pramod ji. He simplified sound to me in such a way that it was very easy for me to take up this profession. His guidance made me a good Sound Engineer & also gave me insights into management and business aspects of the profession. – Freelance Sound Engineer
Uddipan Sharma
I am lucky that I got an opportunity to learn under the guidance of Pramod sir. He has a unique style of teaching. I would like to thank the whole team of SoundideaZ Academy for mentoring me and helping me in making my dreams come true.
Nilavra Roy
One of the best places in Mumbai to learn sound engineering. The institute has excellent faculties who have the experience of being in the industry for more than a decade or two. The faculties are very friendly which makes learning so much fun. So far, it has been a wonderful journey for me at Soundideaz Academy.
NITESH BISHT
The lectures in the academy have great content. They explain the most difficult concept in the easiest way possible. Plus all the activities that take place in the academy like studio sessions, industrial visits actually add to our growth as professionals.
Shrey Sharma
One step destination for enhancing your Knowledge and skill Set. This institution has a built-in atmosphere for all of those who are related to sound. Get your Hands and ears trained with technology advancement and artistic behavior. Moreover the star addition is the additional Personal Development course offered by the academy which is more likely to be said, THE MIND GYM. Privileged to be a part of Soundideaz.
SIA Students have been placed in reputed studios and companies to name a few.