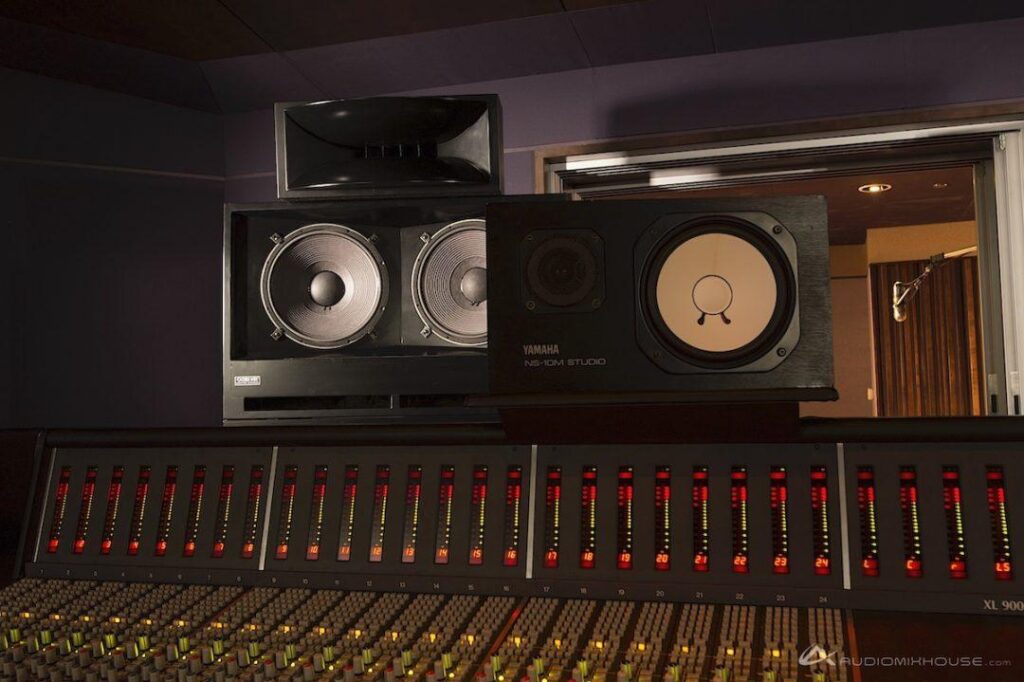 Budget Friendly Studio Monitors For a Home Setup
Studio monitors are speakers that are designed for audio engineers, DJs, and other professionals who work in a recording studio. They are used to listening to the sound of recordings and mixing songs. These come in various shapes and sizes. The most common types of studio monitors are near-field monitors. They also need to be placed close to the listener in order to provide an accurate soundscape. The main purpose of studio monitors is to deliver a flat frequency response, meaning that they should not exaggerate any frequencies when played at a certain volume level.
If you are someone who is in sound engineering courses, you might be aware of the fact that these studio monitors do create a lot of difference. But sometimes, choosing the budget-friendly one creates a problem. Well, keep reading till the last as here you will come to know about some budget-friendly options available around. Let's get started!
Budget Friendly Studio monitors for a home setup:
· M-Audio BX5-D3:
If you're looking for high-quality speakers for your home studio, the M Audio BX5 D3 series should be on your list. These speakers are great for music and movies. The built-in amplifiers and power management produce quality sound at all volumes.
After testing the BX5 D3s, we found that they were surprisingly good for their low cost and came with a wide frequency range and other helpful features. For example, they have built-in room correction, an LED light to make it easier to set them up and a 1-year comprehensive warranty.
· IK Multimedia iLoud Micro:
IK Multimedia has developed the next generation of professional, studio-quality monitoring in a compact, affordable package. The iLoud Micro monitors are engineered to deliver accurate sound with broad frequency response. These monitors are perfect for professionals looking to mix music and audio on the go or for anyone who wants to enjoy their favourite music with amazing clarity. The room compensation effect on the back of the speaker, when it is placed in a room that hinders the sound in any way, was really useful.
· JBL 305:
JBL 305 Studio Monitors are the best studio monitors available, perfectly suiting any and every need you may have. They provide exceptional audio quality, making them perfect for music production, mixing and more.
In addition, they are also incredibly versatile, able to be used for a variety of other applications such as watching movies or playing video games. Additionally, its sleek and elegant design makes it a great addition to any studio. Simply put, there is no better choice out there when it comes to studio monitors.
· Alesis Elevate 5 MKII:
Alesis Elevate 5 MKII is one of the best speakers for the price. The bass boost switch has been added to help with a common complaint of those who listened to their music on the original model. These new features make it easy to see why this speaker is worth considering over other competitors. In our testing, we found the 5″ driver and 1″ high-frequency tweeter in these speakers to be more than adequate for mixing at lower volumes in smaller environments.
· Presonus 4.5 Eris:
For top-notch audio quality that will take your music production to new heights, look no further than the Presonus 4.5 Eris studio monitor. This superior speaker is designed to meet the needs of even the most demanding audio engineer, with its powerful sound and versatile controls. Whether you're mixing tracks in the studio or jamming out at home, the 4.5 iris will give you the pristine sound quality you need to take your music to the next level.
· Yamaha HS5:
The Yamaha HS5 is the best studio monitor for every need. It produces clear, accurate sound with a wide frequency response. The result is a natural sounding image that is perfect for any recording or mixing application. The HS5 also has a unique design that ensures optimal placement in any room.
Following are the options that one pursuing music product courses can choose. It is advisable to know your requirements in detail and then place your order for it!