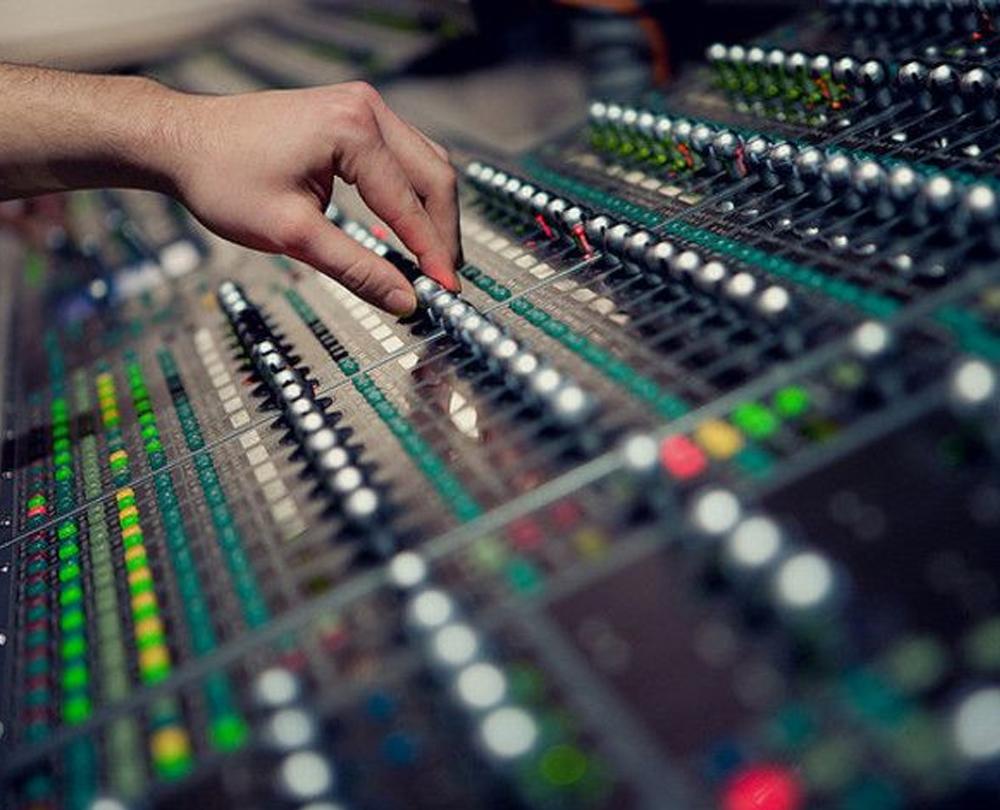 Career in Sound Engineering
Sound, the aspect of human life which plays an important role in our day to day life which is often overlooked and underestimated. Have you ever attended a concert that left you overwhelmed or seen a movie whose background score makes the movie more heartfelt? You even often catch yourself repeating the silly catchphrases of the songs that won't just get out of your head, all thanks to sound.
Can you imagine movies like Avengers and Harry Potter without their classic music theme that gives you goosebumps every time you hear them? The dialogue Delivery, the ambience effects and background score makes a film come together and enhance the Sound of the film. The quality of sound in movies and video games has changed drastically over time due to advanced technologies of sound engineering.
A career in sound engineering has become a major mainstream now and there are plenty of cities that have the best sound engineering colleges which offer authentic audio engineering courses. It's high time people pay attention to the sound engineering courses if they have an understanding of music and sound effects. However, first, let's address the typical question of "what is sound engineering?"
What Is Sound Engineering And Occupations Related To It?
In simple words, sound engineering courses teach you how to capture, record, mix and manipulate different types of sounds using various advanced technologies. The entertainment industry is persistently growing and sound effects are equally important to make any scene or cut speak to the audience. There are many occupations that you can consider after completing your sound engineering courses.
For instance, you can take up the position of anything from Studio Engineer to Sound Recorder for films. You can follow a career as a Film Sound Designer, Game Sound Designer, Mixing Engineer for Films and Music, Live Sound Engineer for Concerts and Events, or Music Producer. You get the idea, the list goes on.
Career Opportunities and Scope of Audio Engineering Courses
There are various roles that an Audio Engineer graduate can specialize in. He/she can either work for a sound production company, sound studio or can even practice it as a freelancer. There is an abundance of career opportunities for sound engineers as a broadcast engineer, SFX editor, music producer, and composer.
After completing their sound engineering courses, the graduates can consider any field from film, television, games, to radio and advertising. Globally, cities like Los Angeles, Dublin, New York, London, San Francisco, Paris, Toronto, San Jose, and Dubai are known for their busy and bustling entertainment industry which creates plenty of career opportunities for sound and audio engineers. Locally, Mumbai, Pune, Bengaluru, Chennai, New Delhi, Hyderabad, and Kolkata lends opportunities for fresh graduate to test their luck in the future of sound engineering.
The frequently asked question is that, do our sound engineering classes' graduates get the jobs? The answer to this question is YES. The sound engineering courses we offer teaches everything from audio fundamentals to software sound training. Sound engineering is the future of the entertainment industry and students should consider this field devoid of the apprehension of fewer career opportunities.