Pro sounding vocals are the most important aspect of an excellent recording. Recording in a professional studio with high-standard equipment and next generation technology is what every musician dreams of every day. Sadly, the limited budget and many other factors make this dream almost unachievable. So, does this mean you have to satiate your lust for quality vocals with underrated sound and vocal quality? Definitely Not! There are no chances of compromise when it comes to vocals while recording.
But, how will you achieve pro-sounding vocal quality on a limited budget and resources, its simple, make your home a mini studio? Yes, with some easy hacks you can turn your home into a professional sounding studio and record excellent vocals.
So, here they go; some secrets of recording awesome vocals at home:
Feel before you record:
The essence of a professional recording lies with perfectly recorded vocals and quality of vocal depends on the ambiance. If you need top record paramount vocals, you must create a professional ambiance at home. You cannot have an ideal start in an environment that does not let you relax and feel comfortable.
No place is better than your bedroom:
If you are aiming to record professional sounding vocals in a non-professional environment the best choice will be a neutral room or dry room. If you choose a room that has mirrors, reflections, reverberated sounds and echo, the mixing process would be cumbersome. The more your sound inclines towards dryness the better vocal you will be able to record. You can turn dry sound into wet if you need so but there are no ways to convert wet sound into dry.
If you are wondering why bedroom, then let us clear. Your bedroom has large mattresses, curtains, pillows and cushions. All these assets are great sound absorbers and thus the vocals you record come out sounding more natural.
Microphone selection.
A decent dynamic microphone should do the trick. The cheapest being, the Shure SM58. If your budget allows you can even invest into a condenser microphone like AKG 414. The placement of the microphone should be done carefully. A 6-8" distance from the condenser microphone will give you great results.
Don't rush to set the gain level high on the pre amp, as that will also add a lot of ambience unwanted noise.
Mind the Peaking:
The best vocals are those that are recorded within the red line of the Meter. You must ensure that the vocals should be in the limit of the red line to ensure the hotness of the levels does not affect the sound quality. For this, you must pay attention to Meter levels. Once you have a warmed up with the Mic, get ready to record the vocals with the levels set into the preamp and on the DAW.
Perfection in Vocal Editing:
Editing the content is again an important process of recording. If you are a sound engineering disciple you must be a pro in using the latest tools and technology available to edit the content perfectly. But you must understand that excessive use of editors or dependency on this software is not good for the raw records.
Try to keep the recording natural and maintain its original vibes. You must take essential care while doing vocal comping. Choose the best-sung parts and also include those which reflect the personality.
Handle vocal sound processing with care: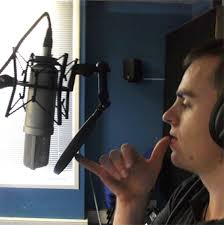 Music & sound production professionals have honed themselves with years of experience and millions of album recordings. It is not possible to reach the same level of experience and excellence in recording at your home but to make the sound recording best with available resources; you may utilize some plug-ins for DAWs.
If you process your song perfectly, the outcomes will be awesome and just what you expect. But remember, an over processed record can be as painful as a poorly sung album. So, better take care.
Recording the perfect vocals is a science; you have to keep on experimenting until you achieve the best level. Only when the vocals are recorded perfectly, the song gets the vibes you expect and fulfill the motto.